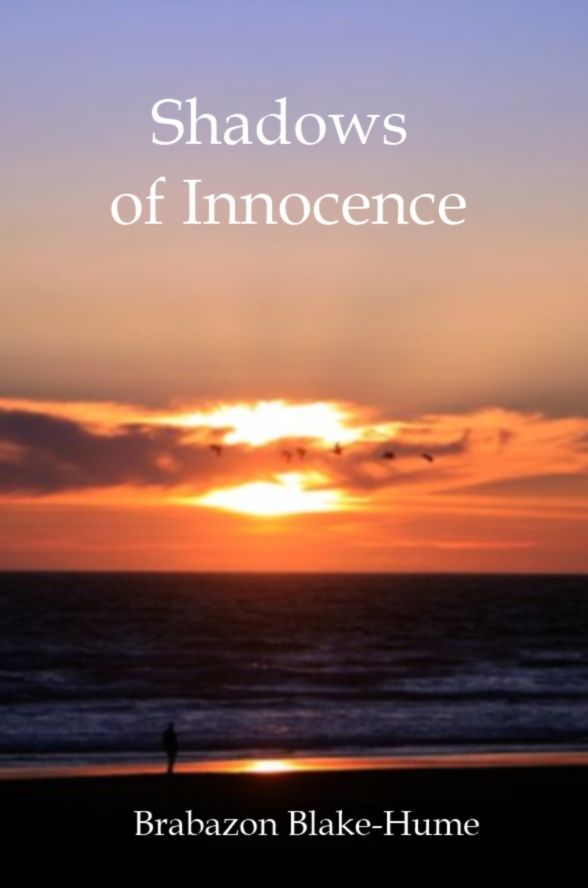 New Irish Novel Rivals Angela's Ashes
Launched 16 December 2013
Shadows of Innocence by Brabazon Blake-Hume
Brabazon Blake-Hume, a new Irish novelist, whose style is not unlike that of Frank McCourt, uncovers the hazy turf-smoked atmosphere that was an Irish village in the 1940s.
Seen through the eyes of a small child born into a struggling family, where middle class values were instilled in the young, Shadows of Innocence brings the real characters to life exposing their many faults and foibles.
In many ways the story is a chilling account of human weaknesses, tempered by the obvious innocence of uneducated rural people, who were products of their time.
In the pages of this book you will meet some of the real life characters that lived and worked in the village and their places of work. These excerpts are prime examples. 
 "Mary Ann was a narrow type of woman with particularly bandy legs. She always wore the same clothes, winter and summer – a woolly dark red cardigan with a grey skirt to her mid calf, thick stockings and solid bootees. She always wore her browny grey hair in a bun. And she was sharp. Her till was a half biscuit tin and she needed no ready reckoner. She never wrote down any prices nor made out bills. If a person came in for five or six items she computed the price as she gathered up the merchandise. And she was never wrong. She confined her conversation to a civil minimum.
"Hello Mary Ann. Isn't it a beautiful morning."
"Fine day alright Mam. What can I get you?"
"Two loaves of bread and a pound of butter."
"Plain or pan and farmer's butter?"
"Bond's pans if you please Mary Ann and creamery butter. Did you hear about the row in Lancaster's pub last night?"
"No Mam. That'll be two and threepence halfpenny."
"It was a curious little shop. There was a step up into the shop from the footpath. Then the customer had to navigate the uneven flagstones that constituted a floor. The shop was dark and cobwebby – a bit like Mary Ann herself. It was narrow and most of it was taken up by a long hastily put together counter that had turned a blackish brown from age, dirt and general wear and tear. The remaining part of the shop was the passage in front of the counter which was quite narrow. As narrow as it was Mary Ann made it even narrower by putting her bags of meal in front of the counter. She displayed her pigmeal, pollard, bran, maize meal, flour, wheatenmeal and porridge oats in open neck sacks sitting on the bare flagstones. There was a window to the front, which with the open doorway provided the only natural light there was in the shop. But the light from the window was minimal as she had arrangements of bottles and jars and boxes, piled high in it, most containing all the mouth-watering delights that appealed to the young and not so young. There were the long sticks of black liquorice, the aniseed balls, the Sailor's Chews, the Sugar Sticks, the Bullseyes and mixed toffee sweets. To the rear stood the dusty faded boxes of Ovaltine, Cocoa and Rinso, many years past their sell by date. The shop smelt of meal and mice. "
For More Information
Contact IFN publishers
Art Kavanagh
Ballsbridge
Dublin 4, Ireland.
00353 1 6684509
email: [email protected]
website: http://irishfamilynamesx.com
The book can be accessed here
https://www.createspace.com/4556075
https://www.amazon.co.uk/dp/B00H4ITDZY